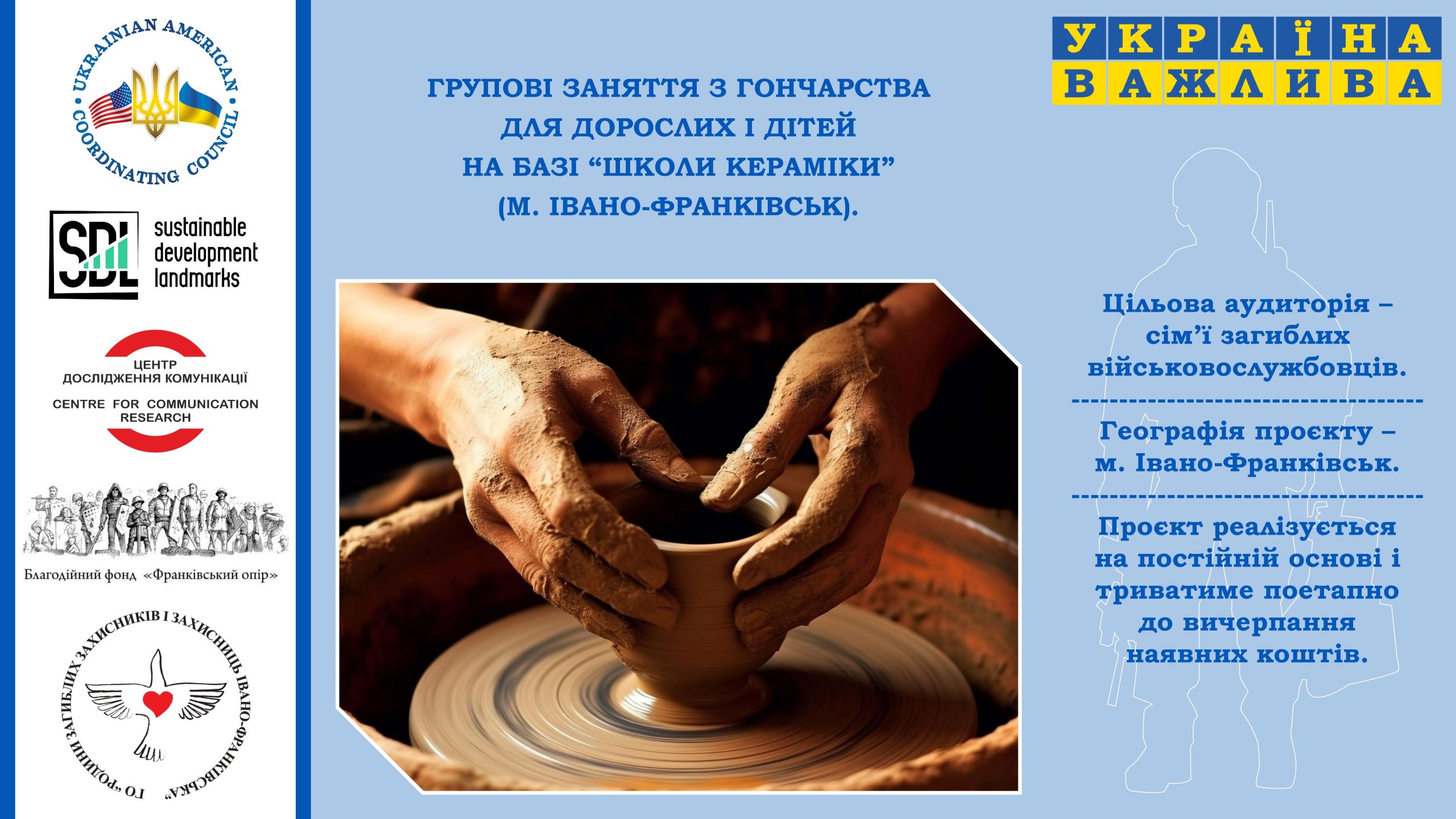 In partnership with the Ukrainian American Coordinating Council, we have started pottery classes for adults and children at the "School of Ceramics", Ivano-Frankivsk. The project is being coordinated by the NGO "Ivano-Frankivsk Families of the Fallen Soldiers".
Forms of Work – group art therapy sessions.
Target Audience – members of the fallen Heroes' families.
Area – Ivano-Frankivsk city.
The project is to be implemented on a regular basis, undergoing periodic reboots whenever funding is renewed, ensuring its sustainability and continued impact.