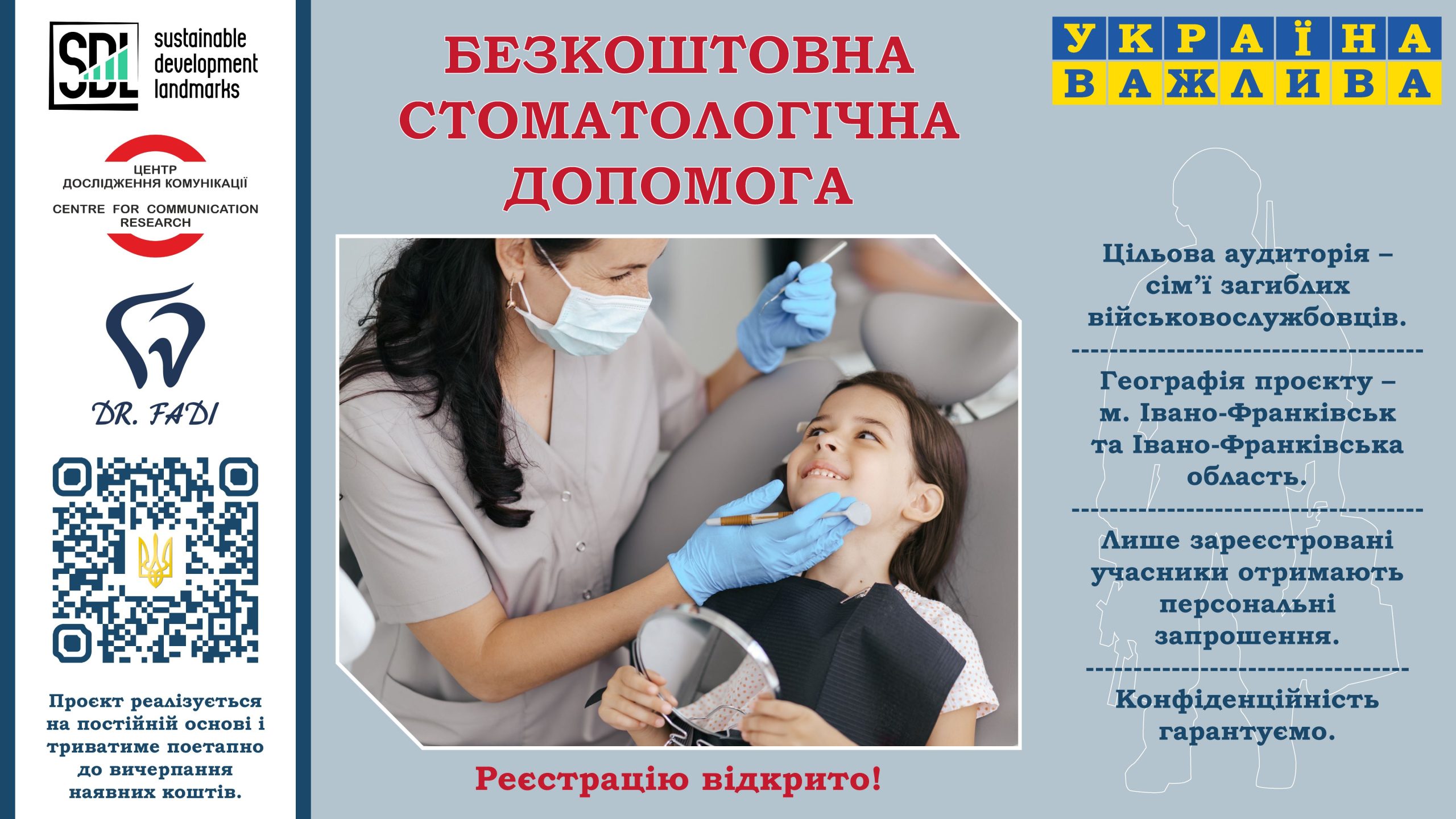 We have started providing dental services in partnership with Dr. Fadi's dental clinic "New Dent", Ivano-Frankivsk. 
Forms of Work – a full spectrum of dental care including preventive, cosmetic, and emergency dental care. 
Target Audience – members of the fallen Heroes' families. 
Area – Ivano-Frankivsk city and Ivano-Frankivsk oblast. 
The project is to be implemented on a regular basis, undergoing periodic reboots whenever funding is renewed, ensuring its sustainability and continued impact.